IE BUMPER
Disconnect Windows 10 from "utguest" wifi network
Article Number :
KB0017758
Published on :
2019-10-02
Last modified :
2019-10-02 22:25:18
Knowledge Base :
IT Public Self Help
Disconnect Windows 10 from "utguest" wifi network
1. Click on your wifi signal icon on your bottom right tool bar.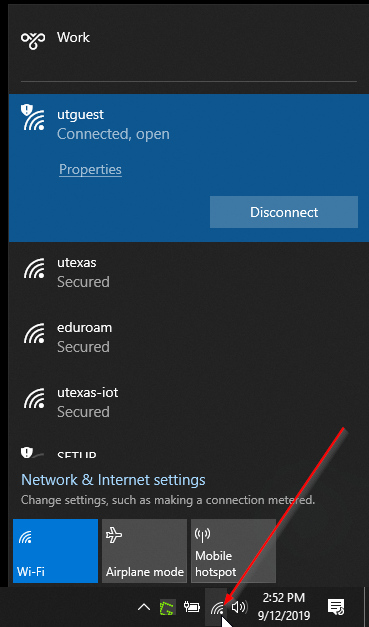 2. From here, you can click on the "Disconnect" button to disconnect from the "utguest" network.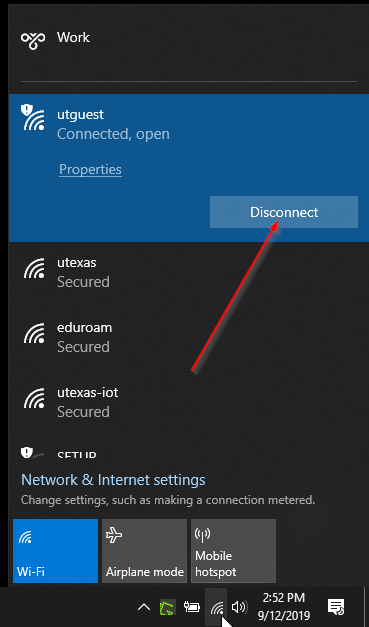 3. You should be at the following screen: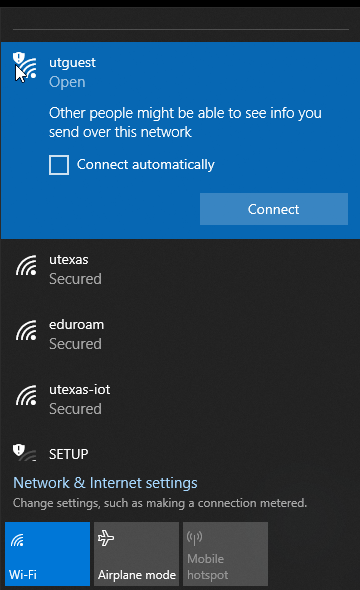 4. You are disconnected from the 'utexas' wifi network at this point.
Current students, faculty, and staff should connect their Windows 10 devices to the "utexas" network while on campus.
Thank You! Your feedback has been submitted.
Feedback