IE BUMPER
Creating a Message in Group Email (Emma)
Article Number :
KB0017550
Published on :
2021-12-13
Last modified :
2021-12-13 20:38:32
Knowledge Base :
IT Public Self Help
For a quick walkthrough please review the following video:
Click on Create a Campaign (will prompt the following pop-up)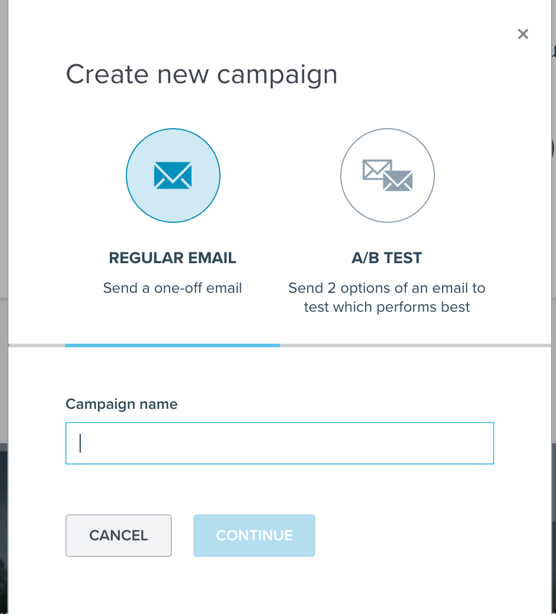 Name your Campaign – Note: this is not the subject of your email – it is a name for the overall Campaign
Select either Regular Email or A/B Test – Note: Only a Manager can send A/B Tests
Press Continue
You will now see a menu of UT Templates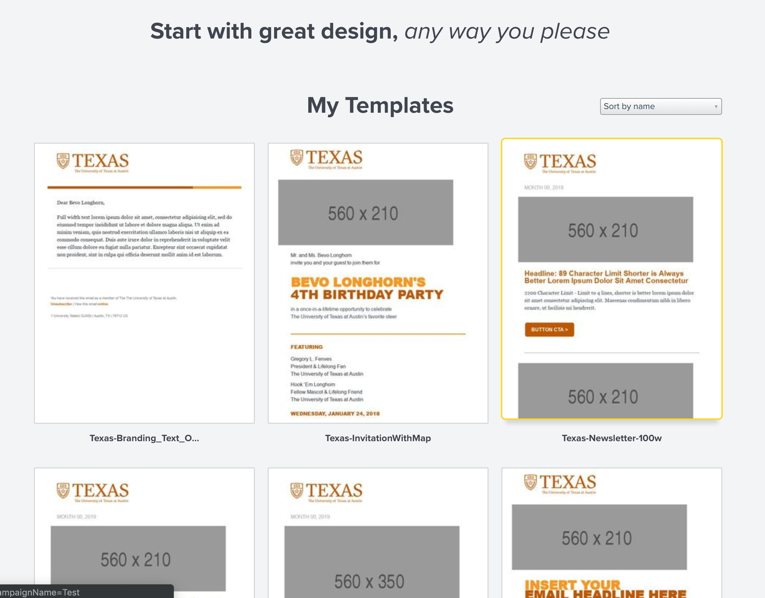 Once you select a Template you should be able to edit your message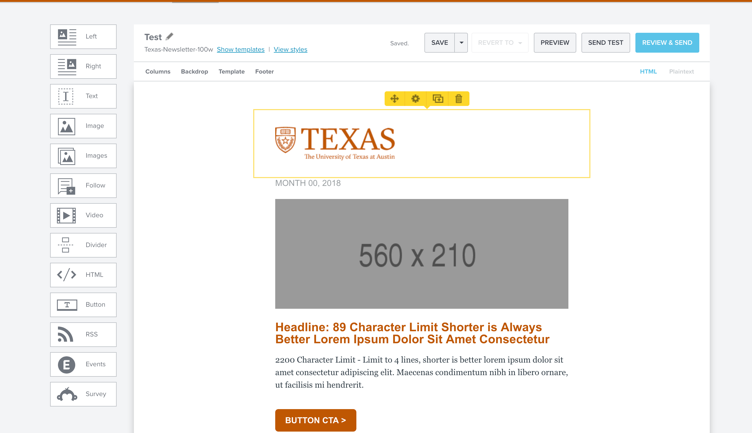 Each of the options in the right hand side menu can be dragged onto the Template, for example, inserting a new image field can be done by dragging Images onto the Template.
As you move the field onto the Template areas where the content will fit are highlighted and have help text saying drop here.
Modify the message as you see fit then select one of the options at the top right hand side: Save, Preview, Send Test or Review and Send.
Note: Only Managers will see the option to Review and Send, Authors will see Next.
The following video provides a walkthrough of the send process:
If you select Review and Send you will see the following message: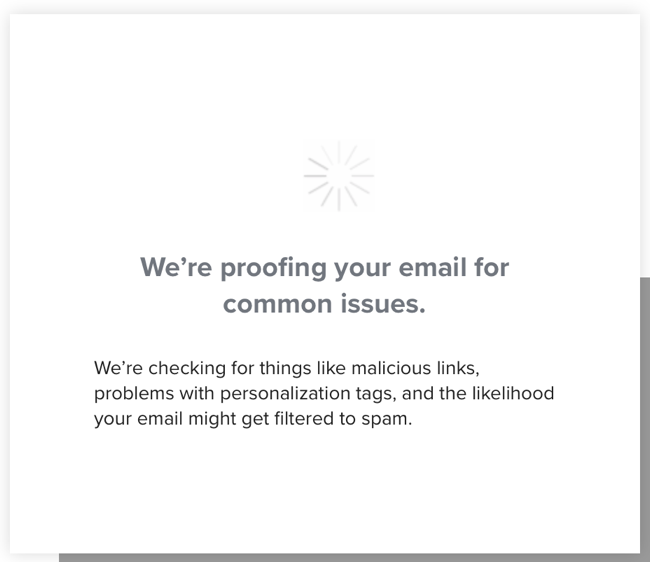 From there you will see your sending options: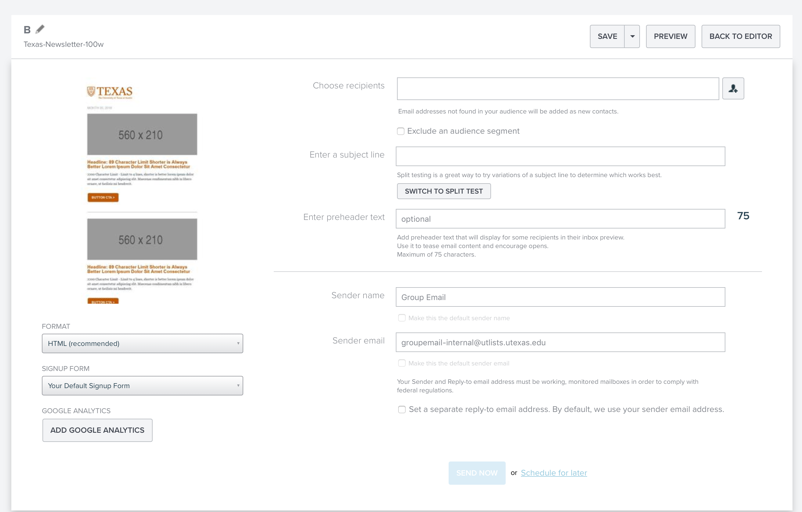 Once you have filled in the required fields including recipients and subject line the Send Now option will appear a darker blue and you'll be able to send or send to a manager for approval.
Thank You! Your feedback has been submitted.
Feedback