IE BUMPER
Office365: DUO Troubleshooting for Web-based Email
Article Number :
KB0017058
Published on :
2022-01-06
Last modified :
2022-01-06 20:35:11
Knowledge Base :
IT Public Self Help
Getting Started
Device Management
FAQ/Troubleshooting
Advanced Troubleshooting
"Access Denied. The username you have entered cannot authenticate with Duo Security. Please contact your system administrator."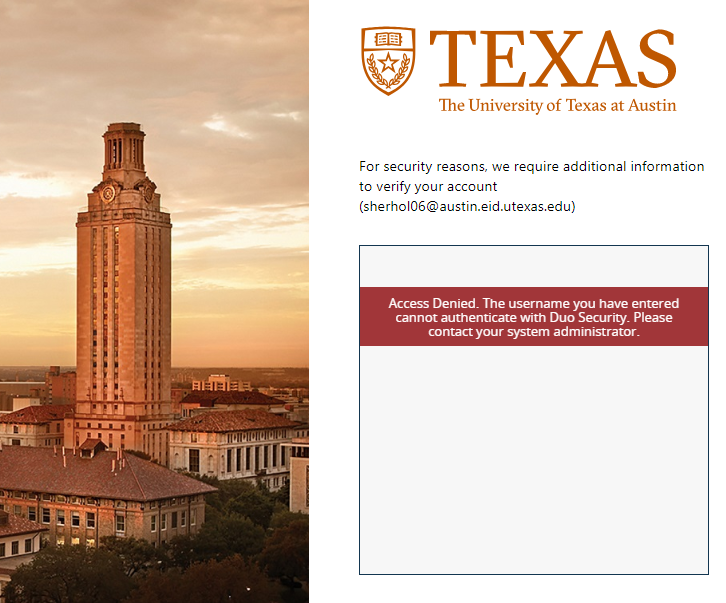 Due to your UT EID's affiliation, your account is not eligible for DUO and cannot use second factor authentication. This can happen with a guest class EID that has a mailbox associated with it. We suggest that the mailbox owner create a resource mailbox for shared mailbox use. The ITS mail team is prepared to assist TSCs with converting guest EID mailboxes to shared or resource mailboxes (or distribution groups). Contact us at postmaster@utexas.edu or open a ticket with the UT Service Desk. More information can be found at KB0017092.
Additional Resources
If you have any questions or need assistance managing your DUO account, please contact the UT Service Desk at 512-475-9400 or help@utexas.edu.
Thank You! Your feedback has been submitted.
Feedback