IE BUMPER
Requesting a Custom Signature On Notifications
Article Number :
KB0016246
Published on :
2021-05-04
Last modified :
2021-05-04 15:00:39
Knowledge Base :
ServiceNow - Public Self Help
ServiceNow fulfillment groups can request custom signature blocks for email notifications sent by members of their assignment group to customers.
Notification with Default Signature

Notification with Custom Signature Example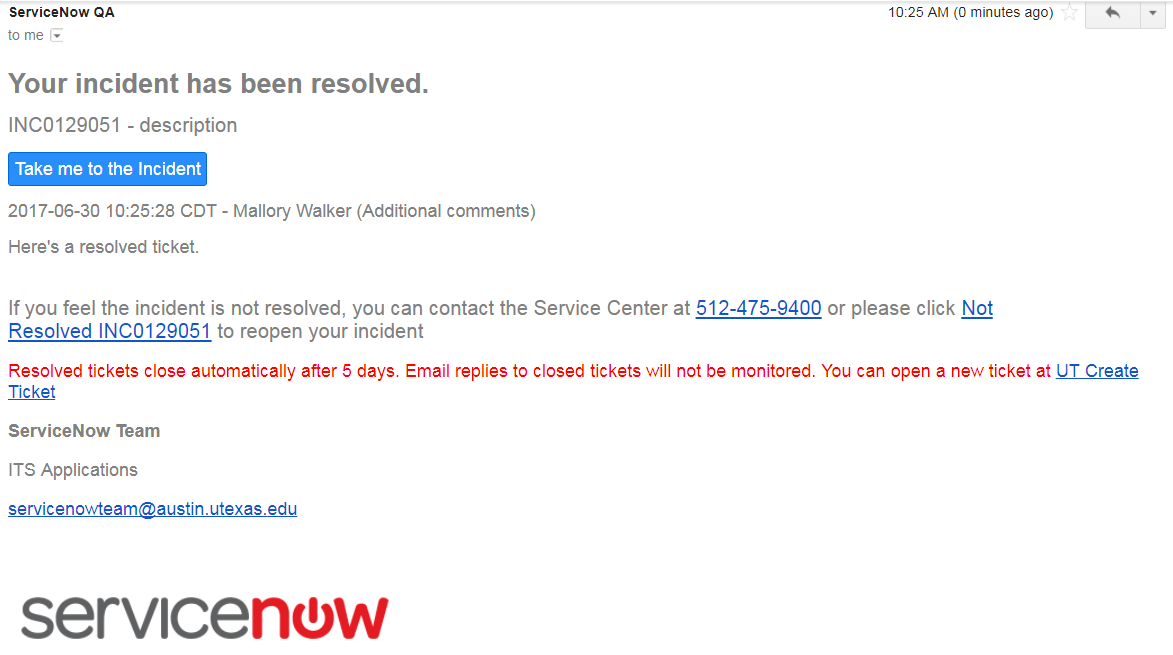 To request a custom signature, submit a ticket to the ServiceNow team. Include the Assignment Group(s) that should be tied to the signature and an example of how you would like the signature block to look, including exact wording. Attach any images you would like to include to the request using the paperclip icon or drag & drop, and indicate URLs for any links you would like to include.
Thank You! Your feedback has been submitted.
Feedback