IE BUMPER
Searching and Viewing Knowledge: Fulfillers
Article Number :
KB0015041
Published on :
2021-05-04
Last modified :
2021-05-04 15:00:02
Knowledge Base :
ServiceNow - Public Self Help
If you have Fulfiller permissions in ServiceNow, you have the ability to search knowledge at base level.
Select Self Service > Knowledge

to view portals to each Knowledge Base you have permissions to view.

Search is available for all

bases, or click into a single base to search that base only.

Search based on keywords found in the article, service, or meta tags. Search is intuitive and will display the most viewed and most useful articles first.
Each Knowledge Base has a homepage that you can search by Category.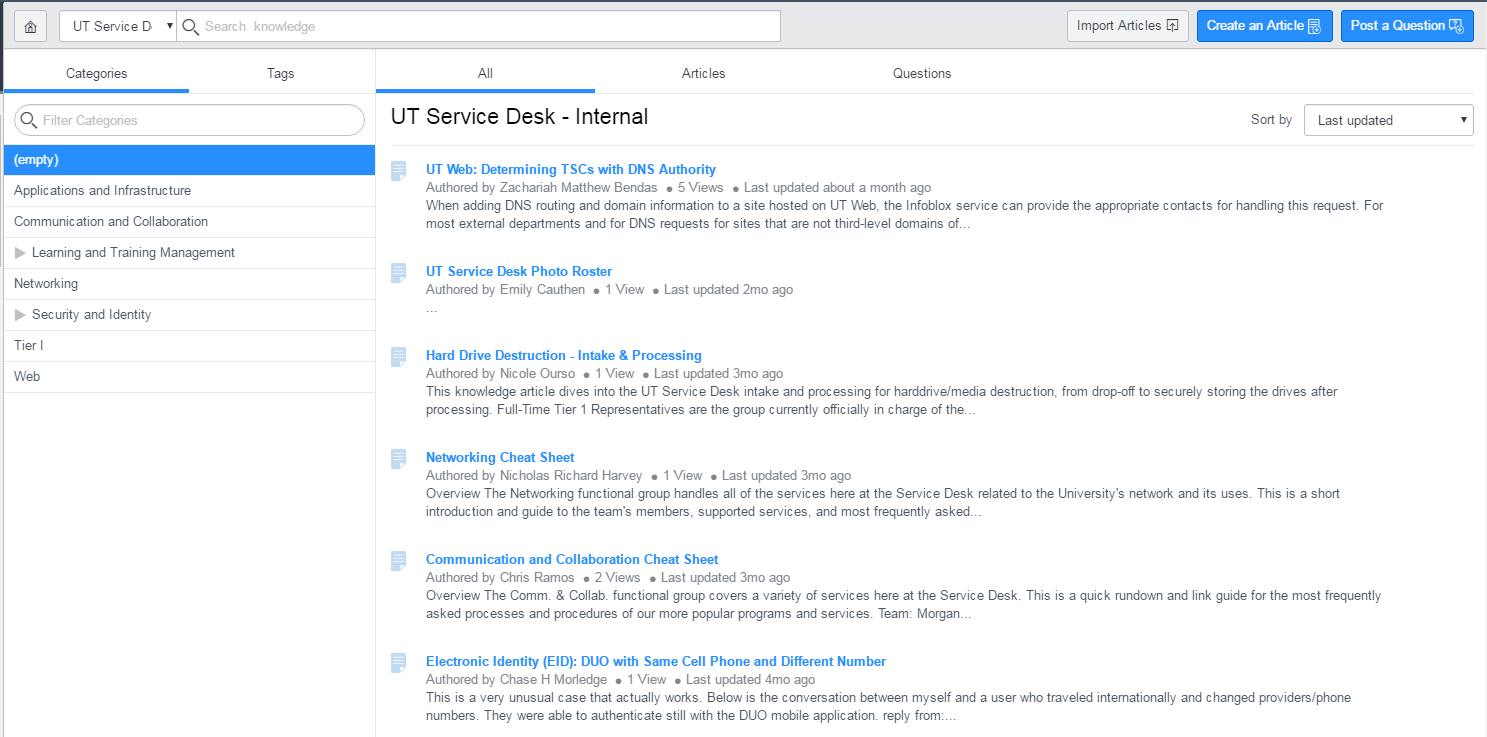 Video Tutorial
Thank You! Your feedback has been submitted.
Feedback