IE BUMPER
Creating Requests from Incidents
Article Number :
KB0014938
Published on :
2021-05-04
Last modified :
2021-05-04 14:52:05
Knowledge Base :
ServiceNow - Public Self Help
In situations where an Incident ticket would be better processed as a Request (particularly if there is a need for Request form completion), follow these steps:
Place the Incident in the appropriate Status and verify it is assigned appropriately before proceeding. In most cases the ticket should be placed in Work and Progress when creating related Requests or Subtasks.
From the Incident form, right click on the header of the Incident and select Create Request.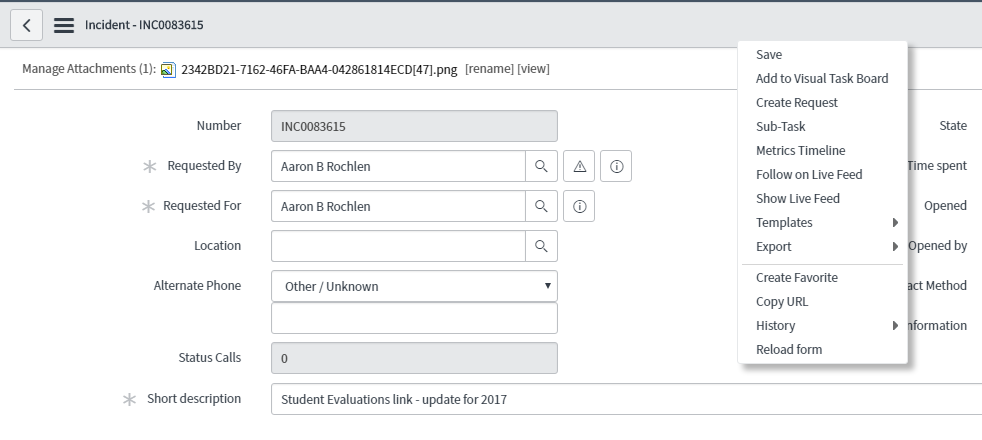 Youwill be directed to the fulfiller view of the Service Catalog. Search or browse the Catalog to find the appropriate Request form.

Complete the appropriate form and select Order Now.
At this point, both the original Incident and the related Request will update to display the corresponding ticket:
Incident Form: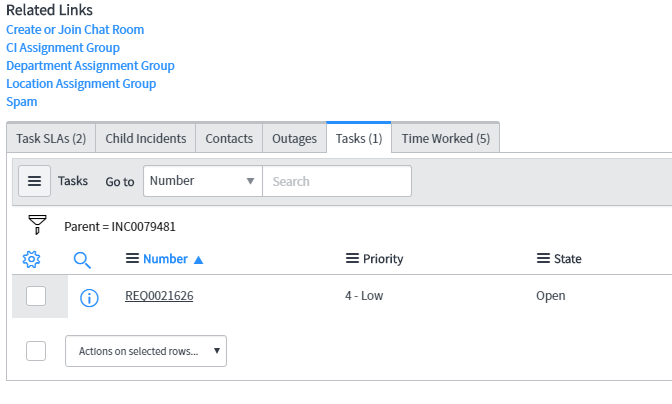 Request Form:

Once the Sub-task or Request Tasks are complete, and the Request is closed, this will be reflected in the Task tab under Related Links on the Incident form.
The Incident assignee can then Resolve the Incident.
Video Tutorial
(skip to 3:00)
Thank You! Your feedback has been submitted.
Feedback