IE BUMPER
Linking to Attachment Files
Article Number :
KB0014493
Published on :
2021-04-28
Last modified :
2021-04-28 15:23:15
Knowledge Base :
ServiceNow - Public Self Help
How To Add Files as Attachments in ServiceNow
Step 1 - Add all the text to your knowledge article and Save.
Step 2 - Drag the files from your desktop that you want to attach and drop them into the SN knowledge article. Those file names will then be displayed in the top of your knowledge article header (same as photo files).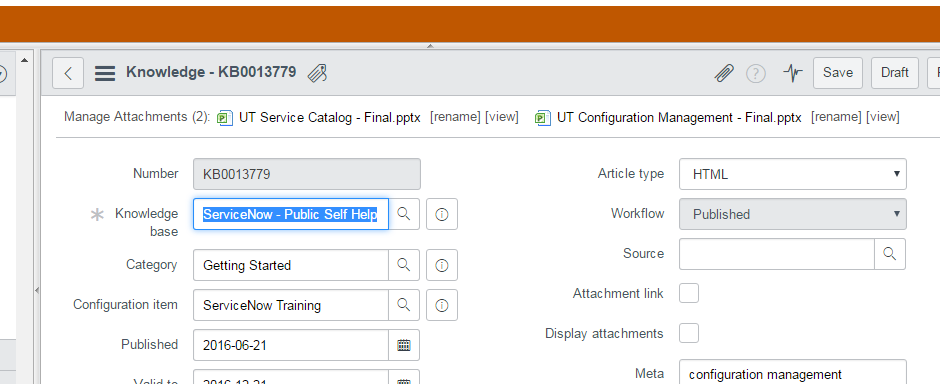 Step 3 - In the article text, highlight the text you want to have the attachment and select the link icon in the top right of the text editor bar.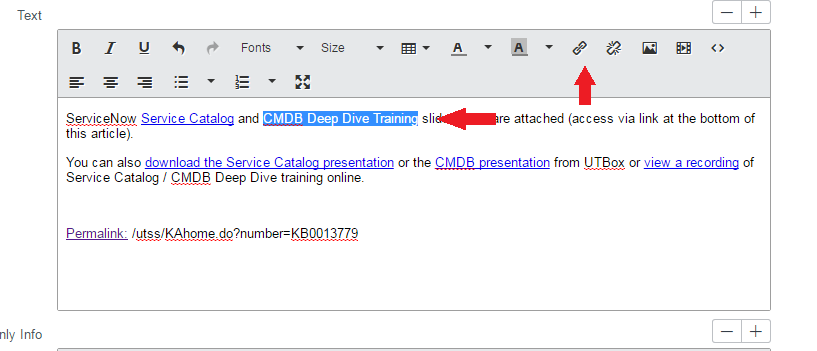 Step 4 - A box will appear and in the Type option box select Attachment from the pull down menu.
Step 5 - In the URL option box, select the file you want, and click OK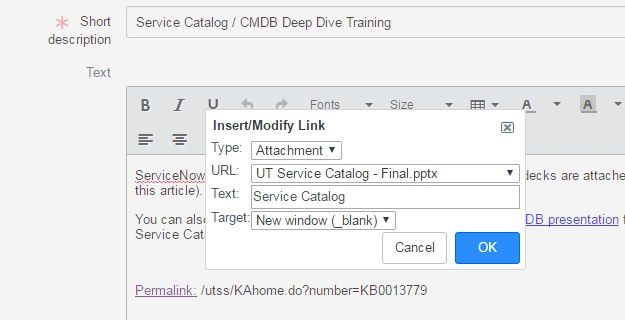 Step 6 - Finish, Save, and Publish your article
Thank You! Your feedback has been submitted.
Feedback