IE BUMPER
Request Item User Acceptance Testing - Tutorial
Article Number :
KB0013637
Published on :
2021-05-04
Last modified :
2021-05-04 14:44:55
Knowledge Base :
ServiceNow - Public Self Help
Step 1: Log into ServiceNow QA instance (https://utqa.service-now.com/navpage.do) with EID and password.
Step 2: Navigate to Self-Service > Service Catalog.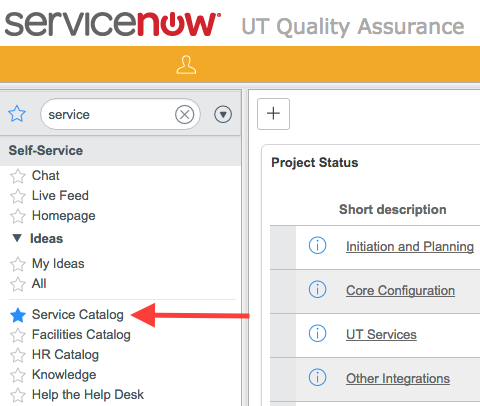 Step 3: Search for the catalog request item by name in "Search Catalog" box. Or just click on the link supplied to you in email.

Step 4: Select the item.

Step 5: Fill out the form and click Order Now (red asterisks indicate mandatory fields).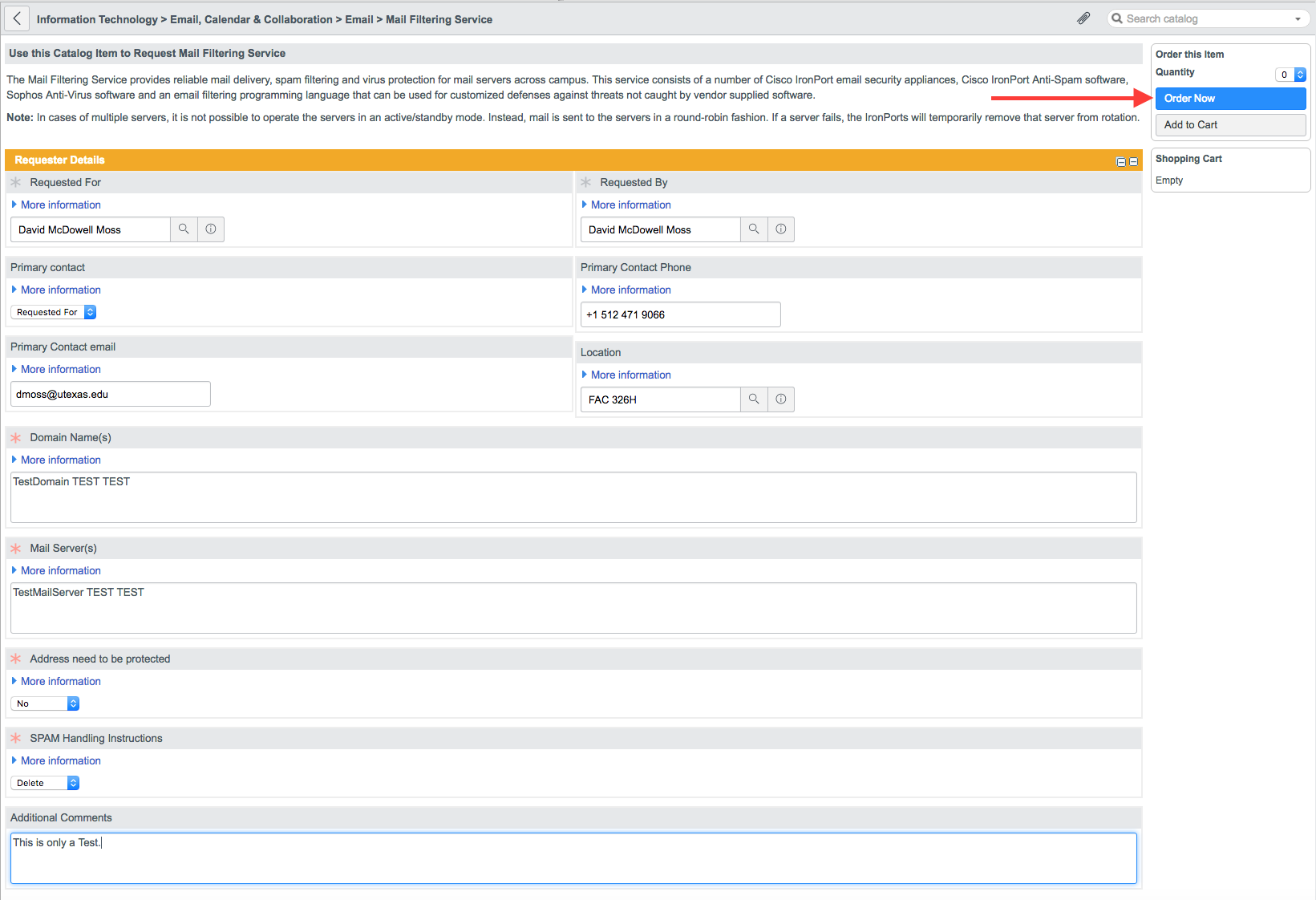 Step 6: Request Confirmation Page /My requests
Confirmation page (after you click Order Now, you will be directed here):

Click on your Request Number to see details: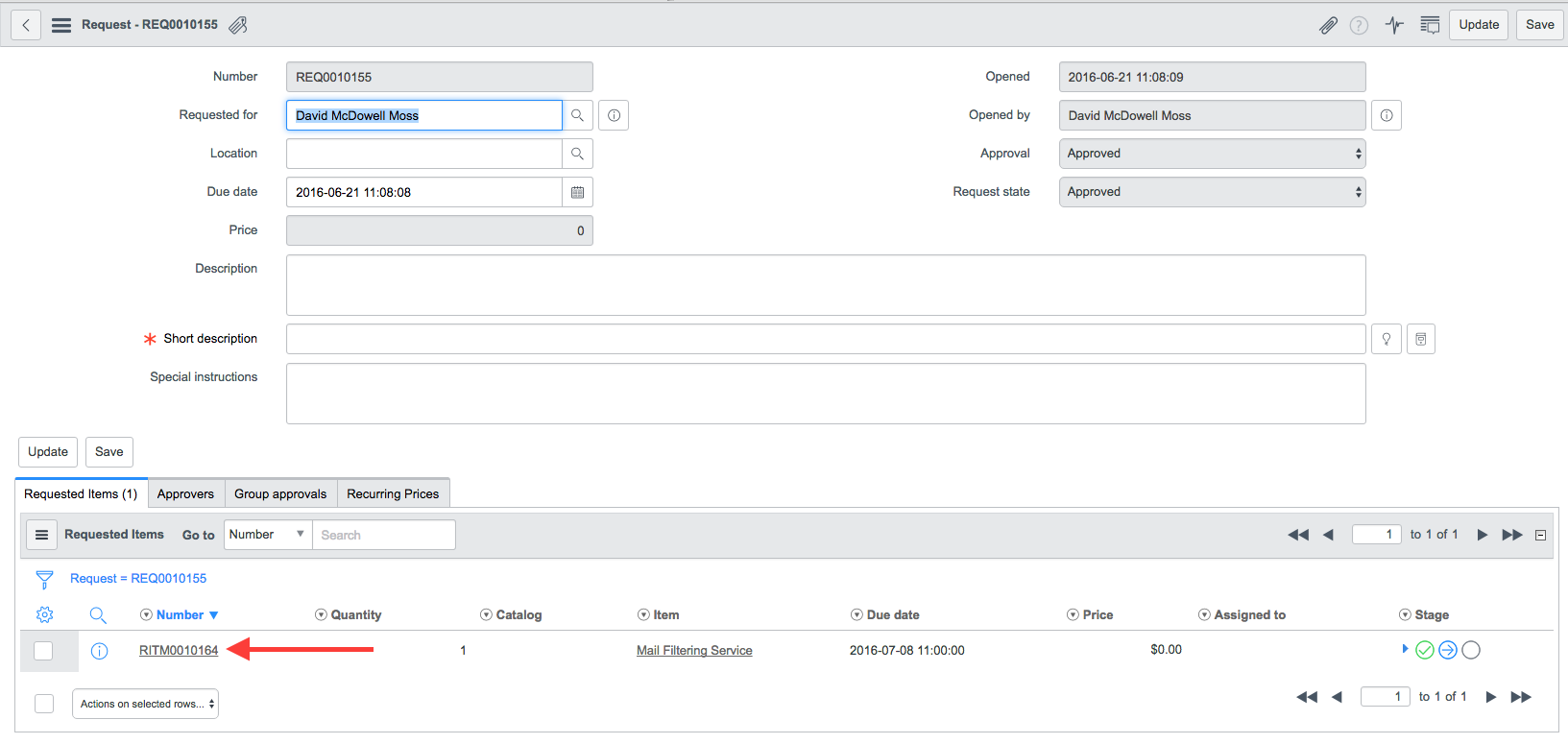 Click on the RITM Number on the Requested Items tab.
Step 7: Review your request details and access the Task. The request generate task(s) that will be routed to the assignment group. Keep in mind email notifications are not activated in QA environment.
Scroll down and Click on the Task Number on the Catalog Tasks tab at the bottom of the form to fulfill the request.
Step 8: Close Task.
Change State to Closed Complete and click Update (Close Task bottom does same function without options)

Reporting defects/issues: please report an item as a defect or issue only if it is critical for go-live. Send email to kvillarreal@austin.utexas.edu with "DEFECT" and the service offering name in the subject line.
Requesting enhancements: please request enhancements (improvements to your request items) by sending an email to servicenowproject@utlists.utexas.edu. Note that enhancements will be prioritized and feasibility tested after the July 19 go-live date.
Thank You! Your feedback has been submitted.
Feedback