IE BUMPER
Types of Wall Outlets/Jacks Used on Campus
Article Number :
KB0012082
Published on :
2019-01-22
Last modified :
2020-05-06 21:51:19
Knowledge Base :
IT Public Self Help
A cable box consisting of two cables with four outlets: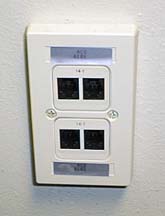 Two cable boxes consisting of 8 cables with 12 outlets for voice or data use, including a splitter (4200 on the left):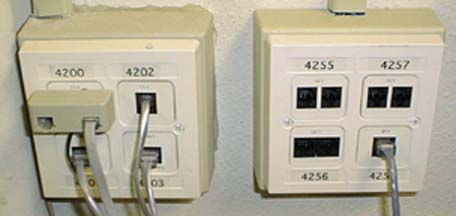 One cable box consisting of 5 cables with 5 outlets. This is another cable box style campus: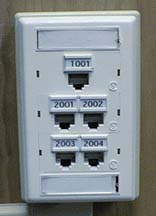 Thank You! Your feedback has been submitted.
Feedback