IE BUMPER
Getting started in Outlook Web App
Article Number :
KB0011637
Published on :
2023-01-02
Last modified :
2023-01-02 16:35:40
Knowledge Base :
IT Public Self Help
Logging In
Visit Office365 and click 'Outlook Web App'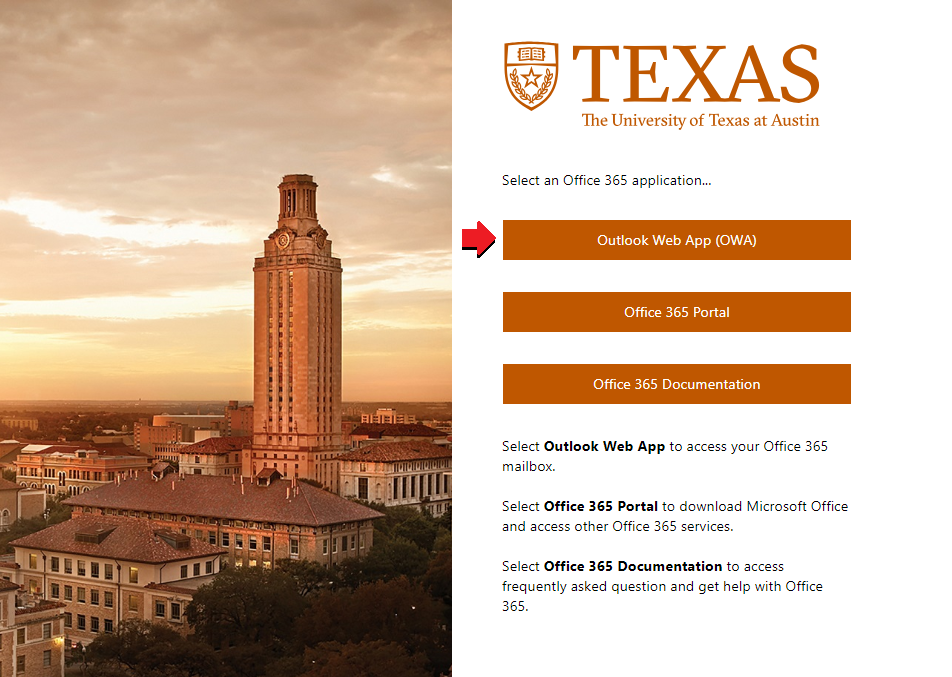 Enter your UT EID and password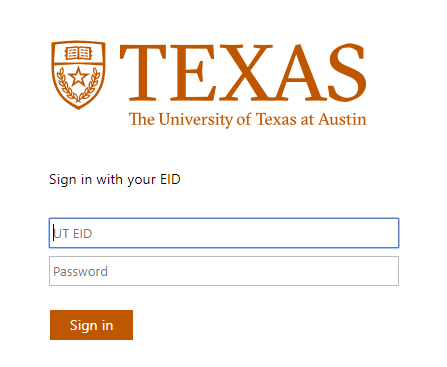 Features
Accessing Your Mailbox Features
Click the Office 365 Menu button to access your Mail, Calendar, People, or Tasks.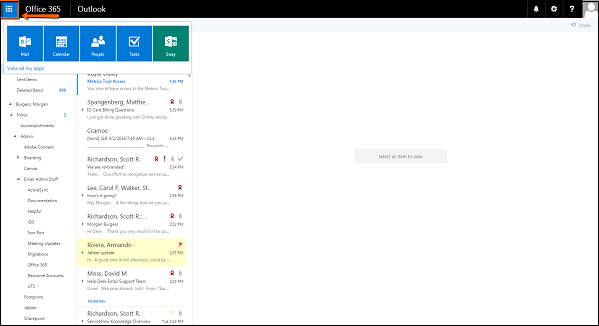 Inbox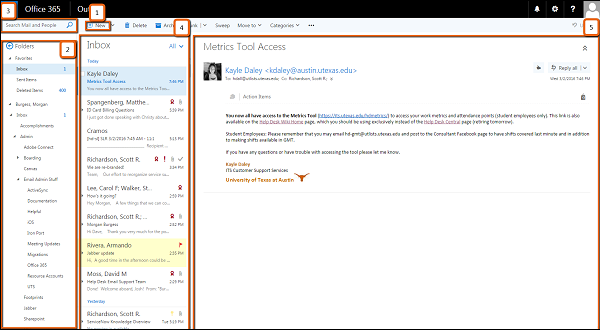 Create a new message.
Use your Folders list to view messages in folders throughout your inbox.
Use the search box to search your mail and contact folders.
Use the Message Pane to quickly view email subject and sender information and a preview of the first part of a message.
Use the Reading Pane to view selected messages.
Use the Reply, Reply all, and Forward options to respond or forward a message.
Calendar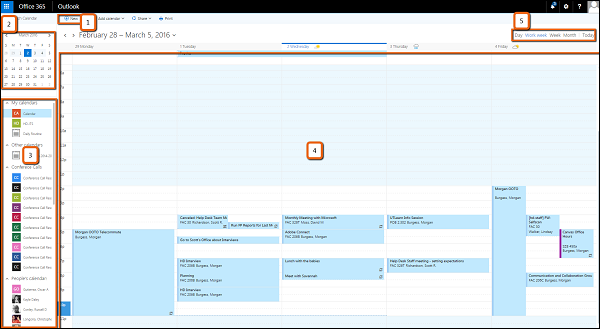 Create a new appointment.
Use this calendar to easily change dates from one day to the next.
Use the My Calendars navigation pane to view more than one calendar at a time.
View selected calendars in the main pane.
Select calendar view options to switch day, work week, week, and month views.
Shared Mailboxes and Calendars
Opening a Shared Mailbox

Sharing Your Calendar

Opening Shared Calendars

Have More Questions?
For live-person tech support from a university representative contact the ITS Help Desk at (512) 475-9400 or send an email to the

UT Service Desk.
For additional detailed tips, guides, and documentation from Microsoft Office 365 Technical Support visit Microsoft Office 365 Support

.
Thank You! Your feedback has been submitted.
Feedback